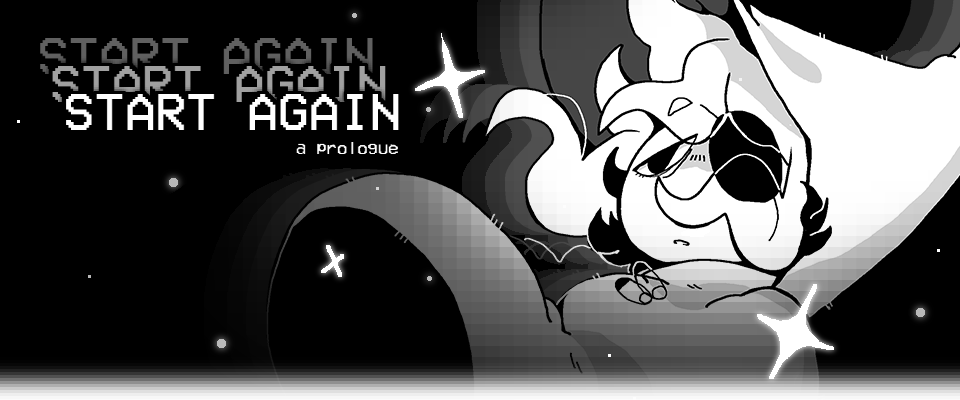 START AGAIN: a prologue
Version 1.1 is out for PC!!!!
---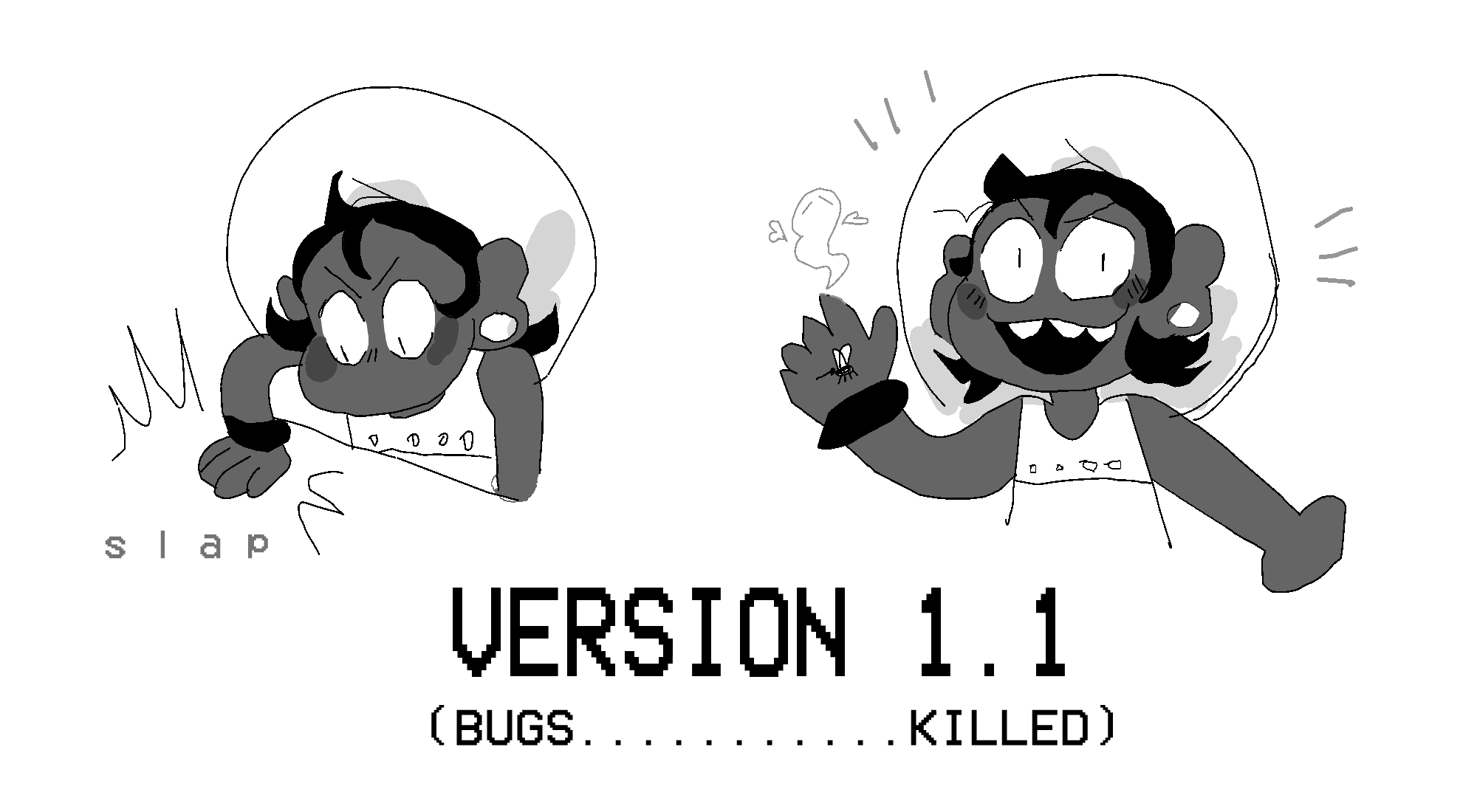 OKAY!!!! Version 1.1 is out for PC!!! This should fix the following bugs and thingies:
Fixes:
-Fixed game breaking music bug after a certain loop
-Fixed hair that would allow you to climb walls

-Removed some of the faster text that goes on without you pressing the button im sorry I just read fast and I forget people don't read as fast
-Tiny fix to skill descriptions
-fixed ONE WHOLE typo!!!!!!!!!!!!!!!!!!!!!!!!!!!!!!! yahoo!!!!!!!!!!!!!!!!
Note re: saves:
You'll most likely be able to keep your saves! Go into version 1's folder>www, and copy the whole "save" folder. Then paste that save folder in the new version's game folder>www! (So the same place!) Your saves should now be in the new version, and if you found the game breaking music bug it should fix that too! If it doesn't then you might have to load an even earlier save.
As for Mac versions:
I'm aware the options and saves aren't working.... I'M ON THE CASE!!! Even if I can't fix the options/save problem, I should still have a v1.1 with the above fixes ready in the next few days... Sorry for the inconvenience!
Thank you SO MUCH for the positive reception to START AGAIN: a prologue!!!! Your responses have all been so sweet ;_; I hope you continue to enjoy it...
-insertdisc5

Files
START AGAIN a prologue_v1.1_PC.zip (OLD)
171 MB
Feb 28, 2021
Get START AGAIN: a prologue