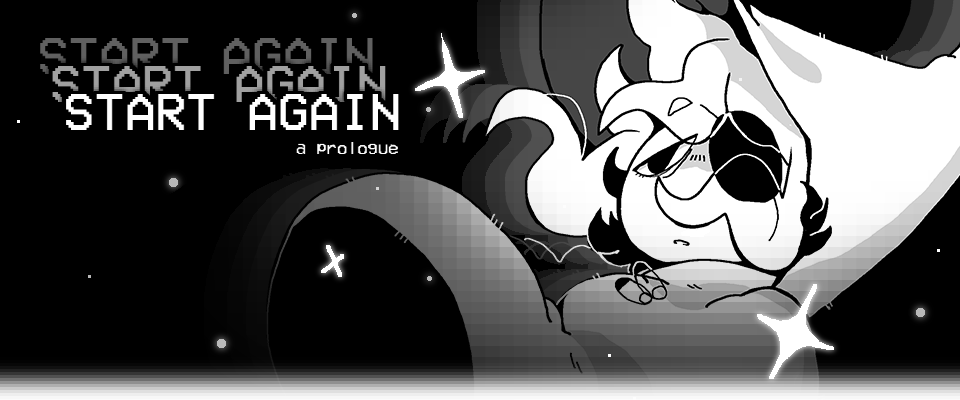 START AGAIN: a prologue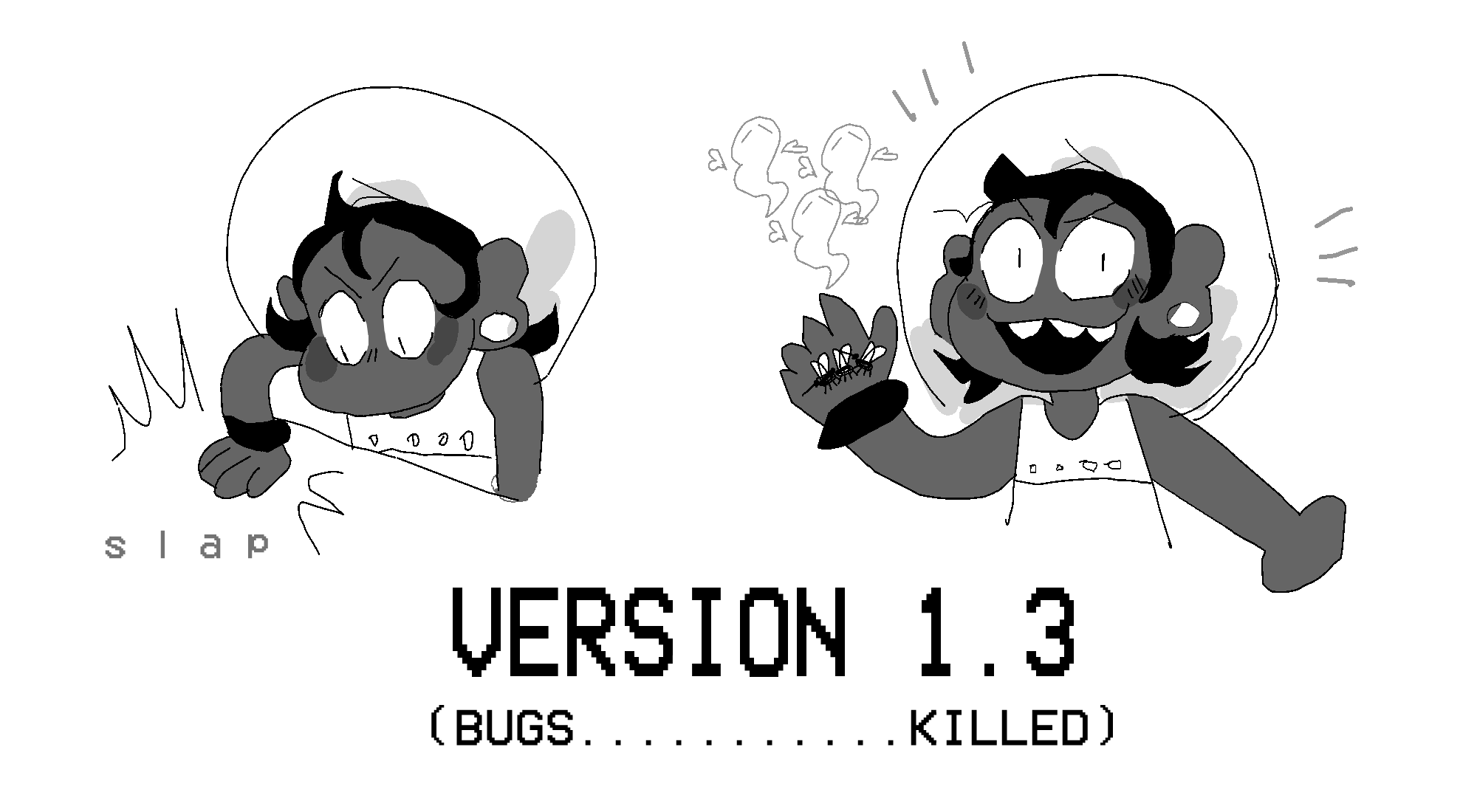 Version 1.3 is out for PC and Mac!!!
The tiniest fixes. I don't think a lot of people even caught those bugs but they are now fixed!
Fixes:
-Tears scenes won't replay if you go backwards
-Removed Instant Text option (it broke some scenes, plus it made people miss the Pauses)
-One side event wouldn't appear unless you walked Exactly On The Path

-Moar typo fixes!!!
As always:
Note re: saves:
You'll most likely be able to keep your saves! Go into version 1's folder>www, and copy the whole "save" folder. Then paste that save folder in the new version's game folder>www! (So the same place!) Your saves should now be in the new version, and if you found the game breaking music bug it should fix that too! If it doesn't then you might have to load an even earlier save. This save transfer method works for PCs and should work for Macs as well!
If the game chugs or freezes for you (especially during battles):
Try turning off the battle scroll in the options!
Phew! Okay!

Have a great day!!!!
-insertdisc5
Files
START AGAIN a prologue_v1.3_PC.zip (OLD)
171 MB
Mar 14, 2021
START AGAIN a prologue_v1.3_MAC.zip (OLD)
306 MB
Mar 14, 2021
Get START AGAIN: a prologue